Chiselwood

- woodware
New Zealand furniture and hand made woodware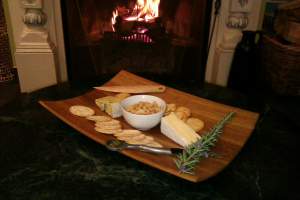 Chiselwood has a selection of unique solid timber, wooden platters, chopping boards and cheese knives.
Functional and decorative woodware for serving and every day kitchen use.

On Right - Solid French oak, cheese platter - 500 X 320mm
Ideal for nibbles or cheese platter. Natural oil finish.

A large selection of NZ hand made, French oak platters, are in stock.
We can also make to your specifications. Prices range from $75 to $230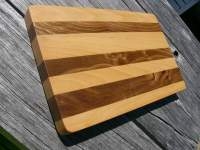 Walnut and Beech board 41 x 25 x 3.2cm
$110 and in stock (12 1 21)
Courier delivery at cost.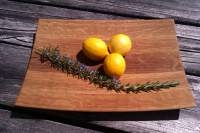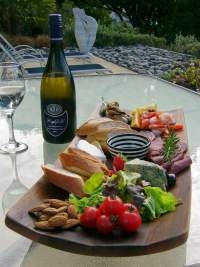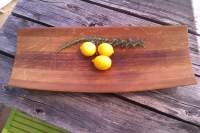 Above French oak platters, clockwise from top left: Medium size - $NZ175, 540mm diameter with natural hemp rope handles - NZ$150, Large serving platter $NZ195, Display platter with food - NFS.



Cheese Knives - Letter Openers
We supply a wide range of cheese knives in NZ rimu, Kauri, Matai and Rewarewa.
Exotic timbers include walnut, mahogany, rosewood, ash and oak.
The standard size is 200mm or 8". From NZ$15 each.

Individually hand made and finished, they are all slightly different and make great gifts.