Chiselwood

- woodware
New Zealand furniture and hand made woodware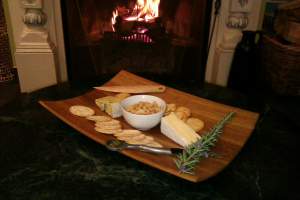 Chiselwood has a selection of unique oak, wooden platters, chopping boards and cheese knives.
Functional and decorative woodware for serving and every day kitchen use.

On Right - Solid French oak, cheese platter - 500 X 320mm
Ideal for nibbles or cheese platter. Natural oil finish.

A large selection of NZ hand made, French oak platters, are in stock.
We can also make to your specifications. Prices range from $75 to $230
Rectangular, square, round, oval. Full care and cleaning instructions are provided.
One free cheese knife is included with each platter.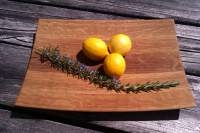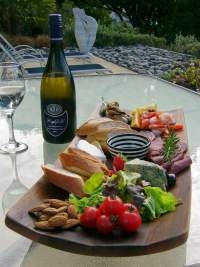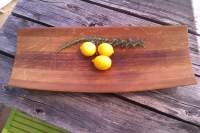 Above French oak platters, clockwise from top left: Medium size - $NZ175, 430mm diameter with natural hemp rope handles - NZ$150, Large serving platter $NZ195, Display platter with food - NFS.